Better Self Psychology is a youth-focused practice that provides psychological services to children and young adults. We aim to make therapy accessible and rewarding to engage with.
Our practice is built around a community of families, with the intent to provide clients with the skills, connection, and experiences that may otherwise be missing their lives.
Our team is comprised of highly skilled psychologists who provide consistent positive outcomes in a warm and caring environment.
Clear action requires clear thought. Our psychologists are here to discuss your challenges and help find a way forward.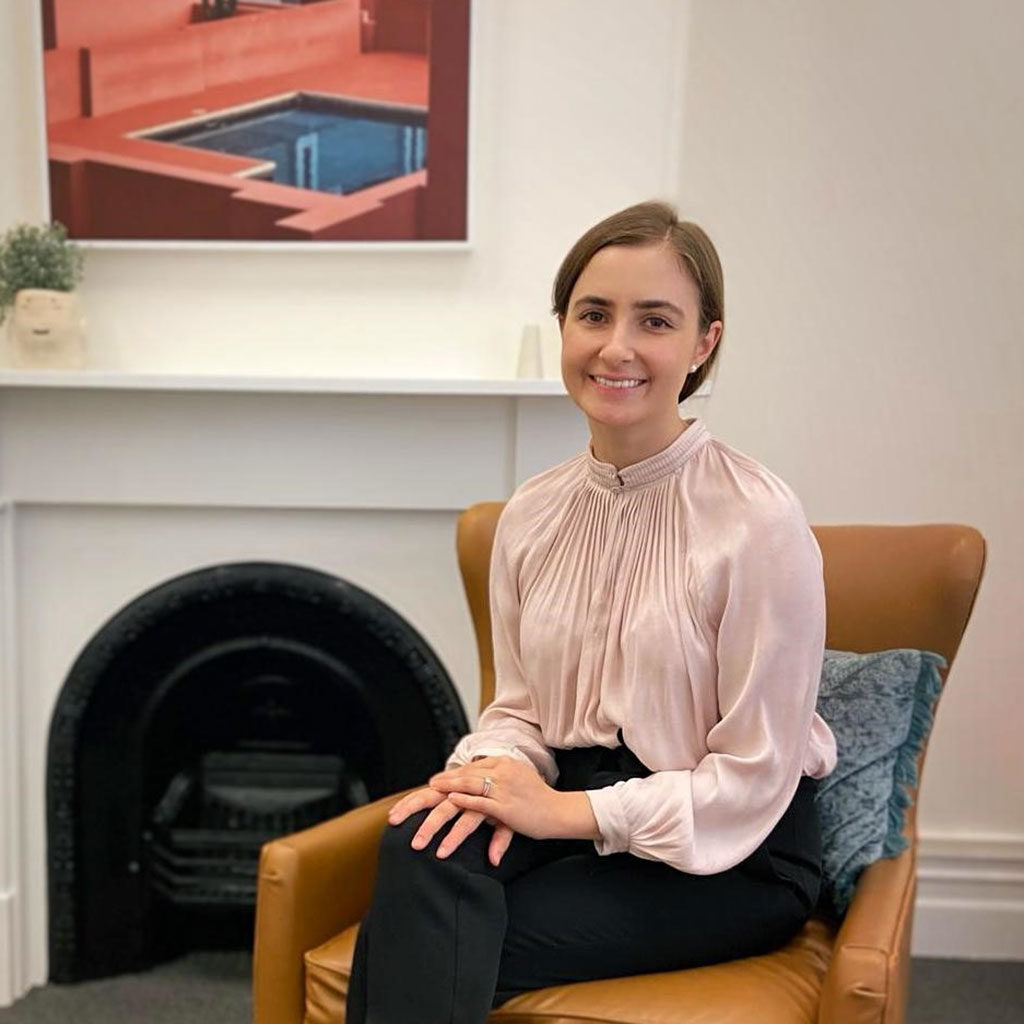 Emily is a GP with a special interest in helping people with their mental health. She particularly enjoys working with young adults to better understand their needs and facilitate the most appropriate course of treatment. Emily works with individuals aged 16 and above.
Emily can provide an initial assessment of your mental health needs, including a referral to one of our psychologists through a Mental Health Treatment Plan. Her appointments allow ample time to explore concerns in depth. Emily can provide ongoing support through lifestyle strategies, review of treatment plans, close collaboration with the psychology team, and where appropriate, medication.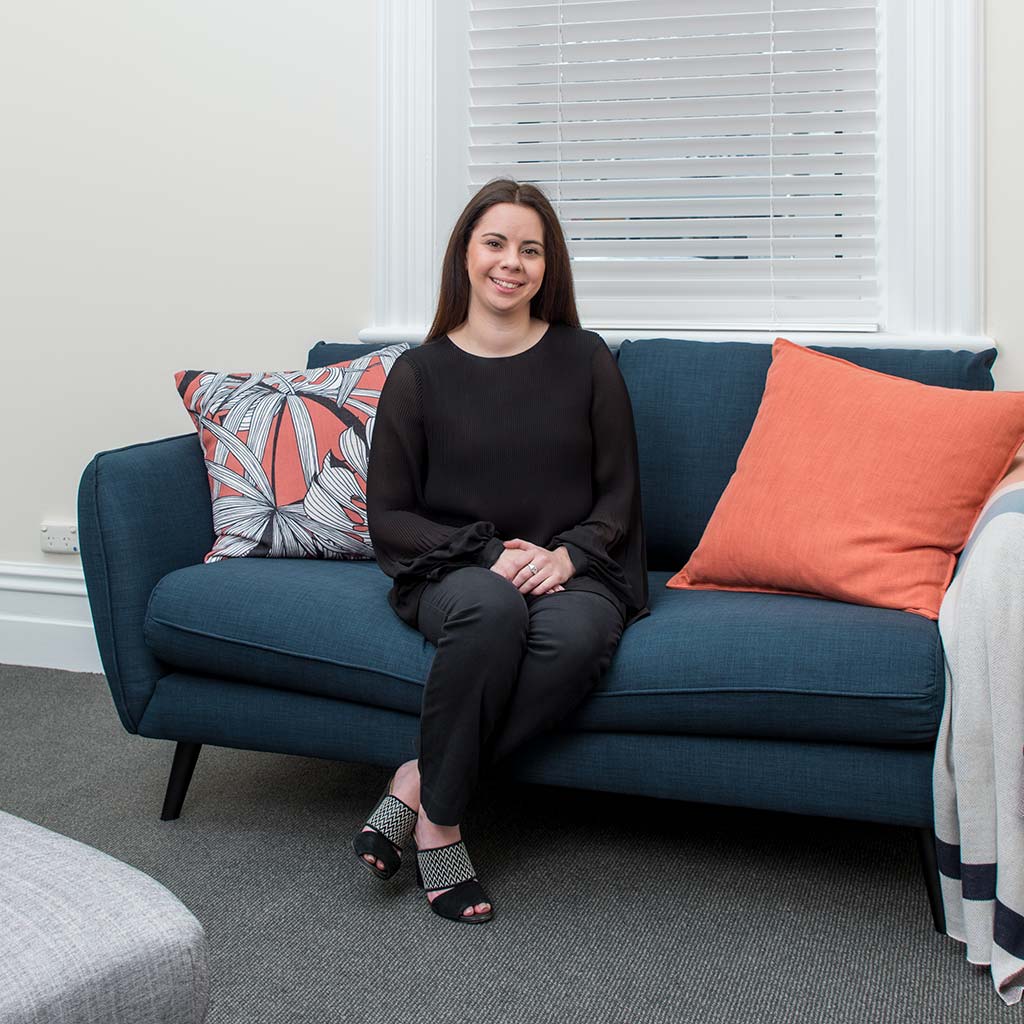 Clinical Team Leader & Clinical Psychologist
B Psych (Sc), P GradDip (Psych), M Psych (Clin)
Tamika loves to see our little ones!
She maintains a family-focused approach to therapy and is a firm believer in working alongside parents to meet their children's needs. When helping young children, Tamika uses a play-based therapy style to engage at a meaningful level.
Tamika is experienced working with NDIS and psychometric assessments and practices Family-Centred Feedback-Informed Therapy (FC-FIT) amongst other therapies.
Tamika is just as experienced working with adults and goes above and beyond to support her clients between appointments as well as during.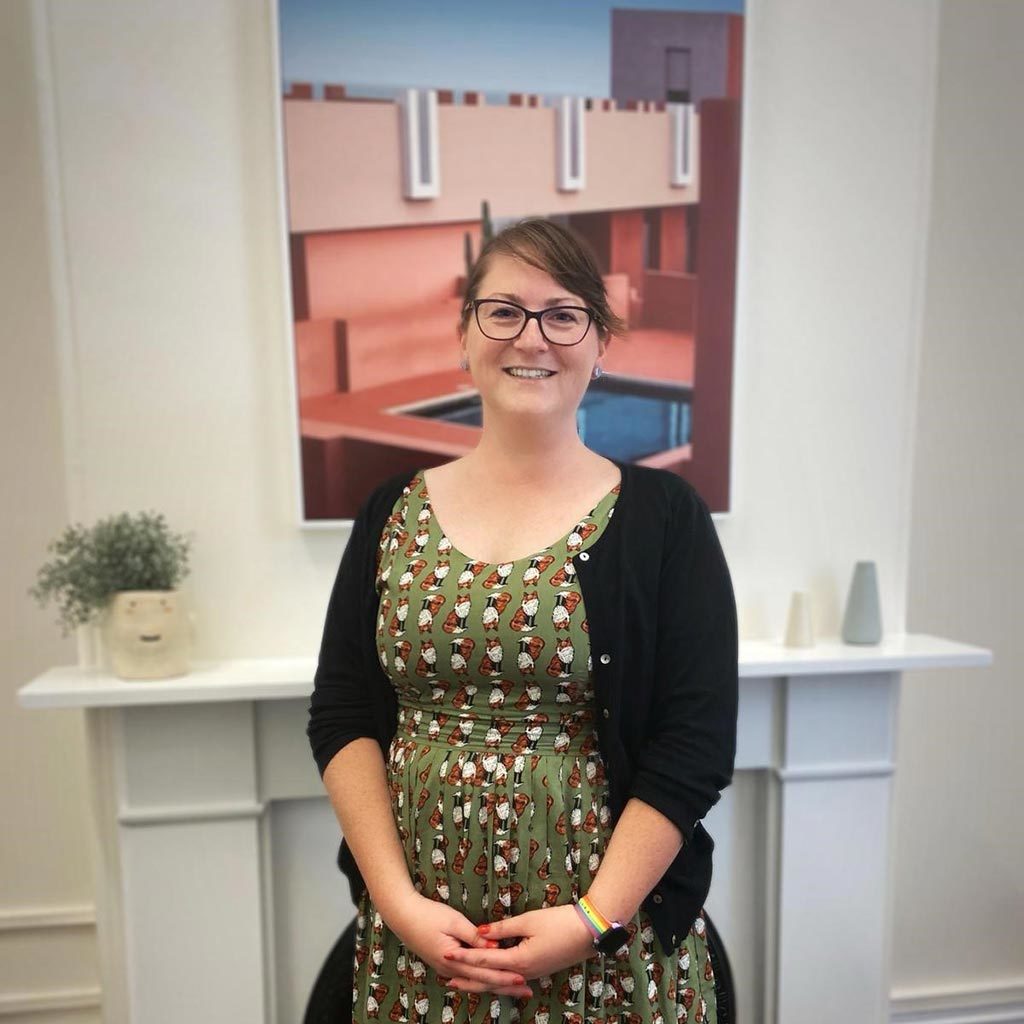 B Psych (Hons), M Psych (Clin)
Rebecca joins us from the schooling system and has a passion for working with teenagers and young adults.
Rebecca can communicate in Auslan and is interested in working people from the Deaf community. She enjoys working with anxiety disorders, autism, body image, and gender and identity issues. Rebecca also provides  psychoeducational assessments.
Rebecca draws upon a wide range of evidence-base treatments and delivers them in a warm and creative way that quickly places people at ease.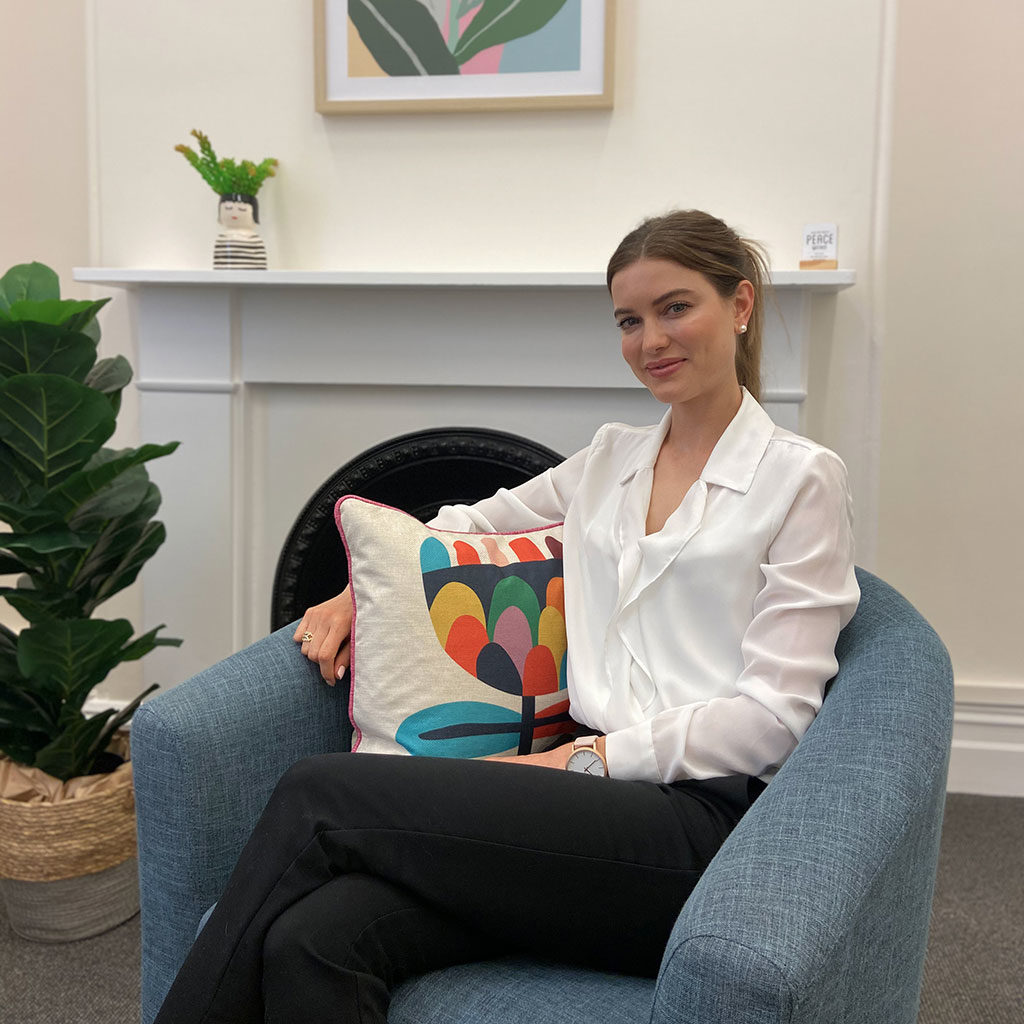 Lauren Frensham (on leave)
B Psych (Hons), MPsych (Clin), PhD
Lauren's supportive manner will help you feel comfortable from the start. She enjoys working with children, adolescents and adults to address a range of concerns, including depression, anxiety, self-esteem issues, school difficulties, stress management and behaviour management.
Lauren provides clients and their families with the skills to move towards positive change and optimum well-being.
Lauren is currently on maternity leave and we wish her the best in this exciting new chapter!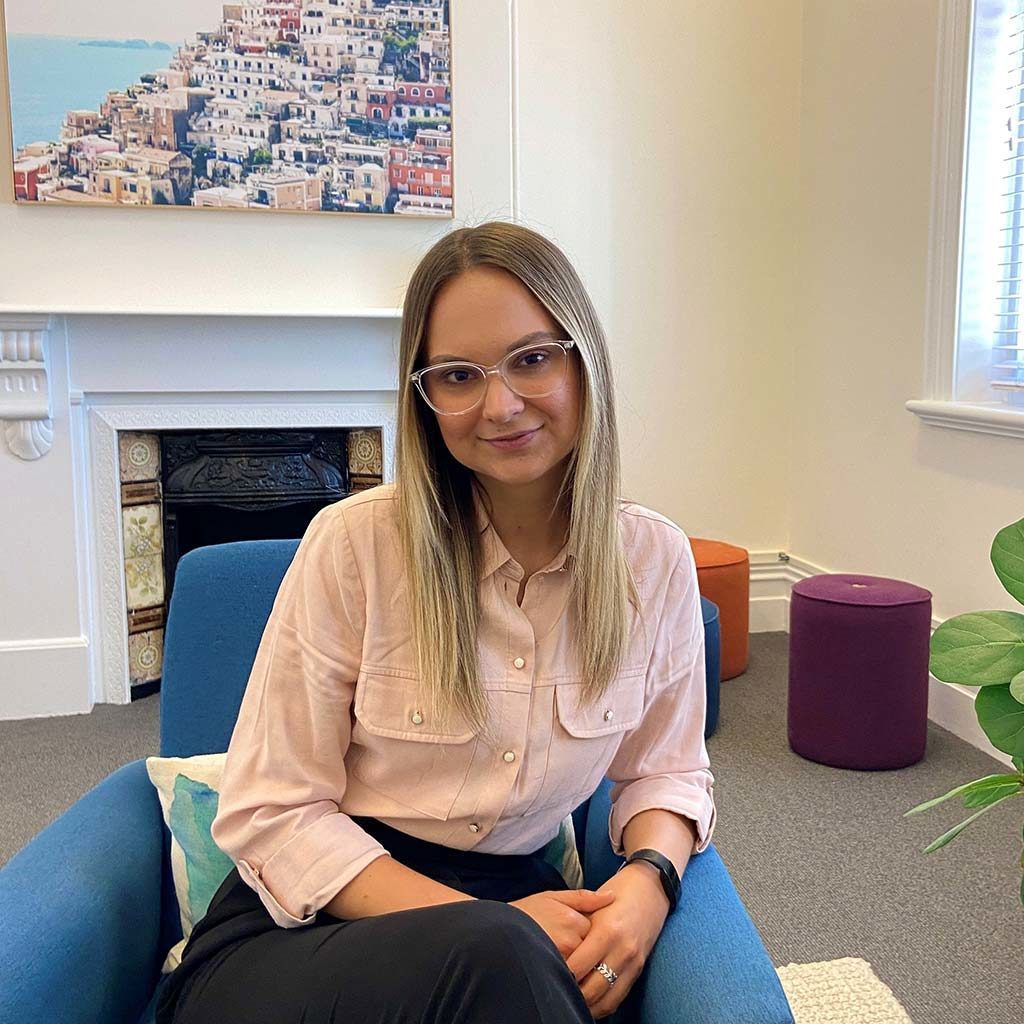 Clinical Psychology Registrar
B Psych (Hons), M Psych (Clin)
Ksenia is trained in multiple therapy frameworks, particularly cognitive and mindfulness-based approaches. She provides her clients with a safe environment to explore challenges and develop the skills needed to overcome them. Ksenia has a particular interest in working with clients from gender diverse backgrounds. She also offers psychoeducational assessments for families wishing to understand potential learning difficulties present for their children or better support their academic endeavours.
Ksenia has a passion for writing and helps to educate families through our psychology-focused blog!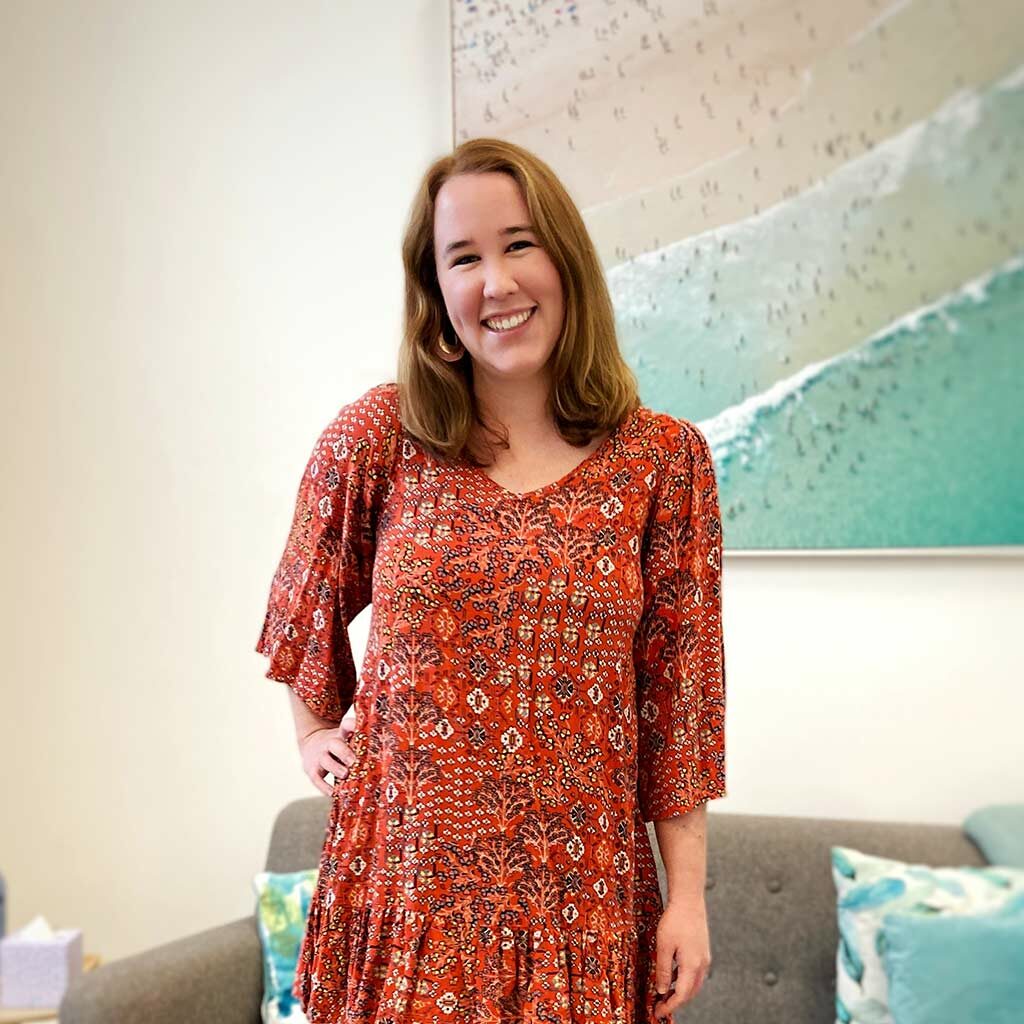 Caitlin joins us from the education system, where she has supported a diverse range of young people in school and their families. She is experienced in providing psychoeducational assessments and interested in supporting young people to work through a range of issues, including anxiety, depression, self-esteem, communication skills, relationship issues and stress management.
Caitlin is committed to using a range of evidence-based therapy approaches within a calm and relaxed environment. She believes this combination is important for young people to feel comfortable and supported. Caitlin is empathic, caring and down-to-earth. She encourages fun and light-heartedness.
B Psych (Sc), B Psych (Hons), M Psych (Sport and Exercise)
William has experience working with teenagers and adults from a diverse range of backgrounds. He has worked extensively with people with a disability, including individuals with Autism Spectrum Disorder. His passion is to help empower individuals to live a fulfilling and meaningful life by providing holistic support.
William also has a unique interest in wellbeing and performance enhancement and has experience working with athletes from a range of sporting backgrounds. He is a keen exerciser himself, which fuels his passion when working in the sport and exercise space.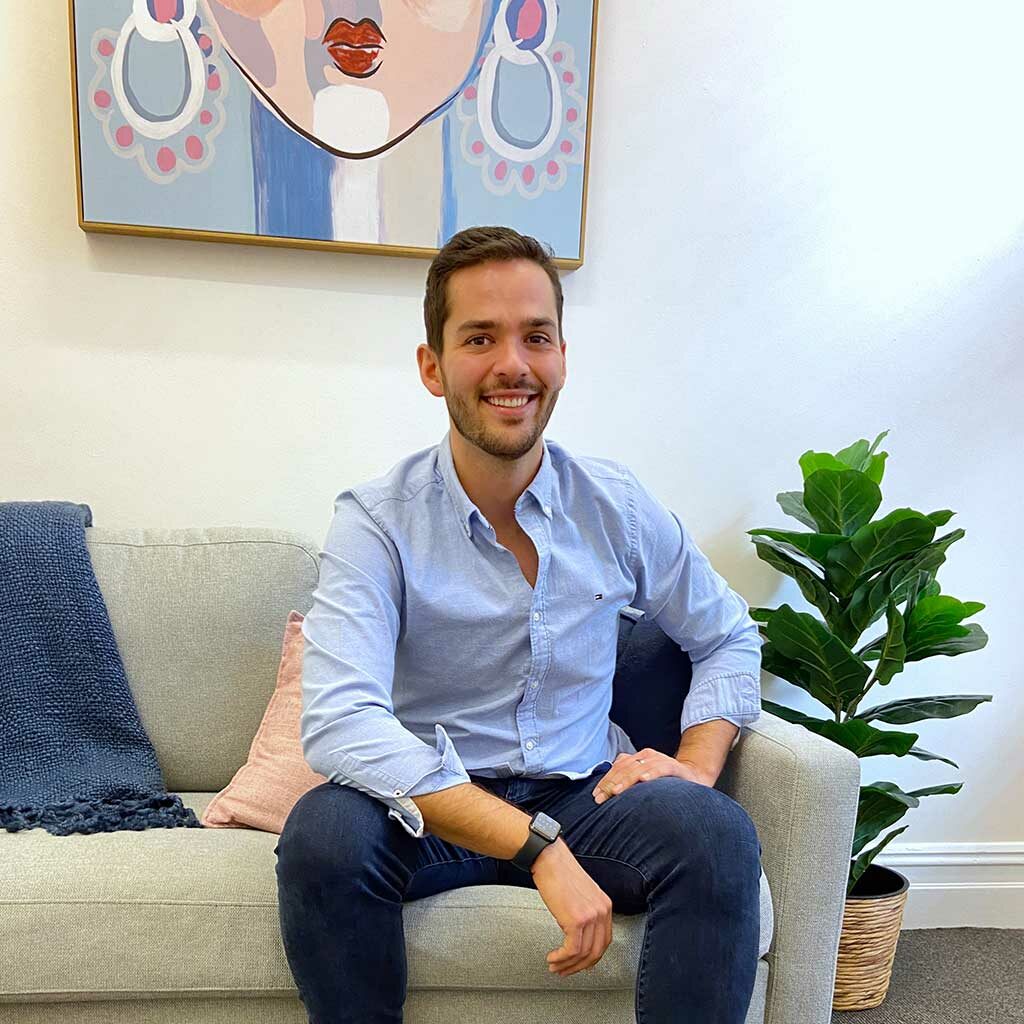 Guillermo García Castillo
B Psych (Hons), M Psych (Clin)
Also known as William if you can't pronounce his name, Guillermo is a Cognitive Behaviour Therapy-trained psychologist from Spain. Guillermo enjoys working with teenagers, younger adults and their families, as well as with clients from diverse backgrounds to reach a common ground in understanding and create a sense of supportive connection.
Guillermo will assist you in understanding yourself and your struggles as he focuses his sessions on self-reflection and self-connection. With Guillermo, you will own your achievements, mistakes and learnings, as he will guide you through a deeper and better understanding of what took you there and how to get to where you want to be.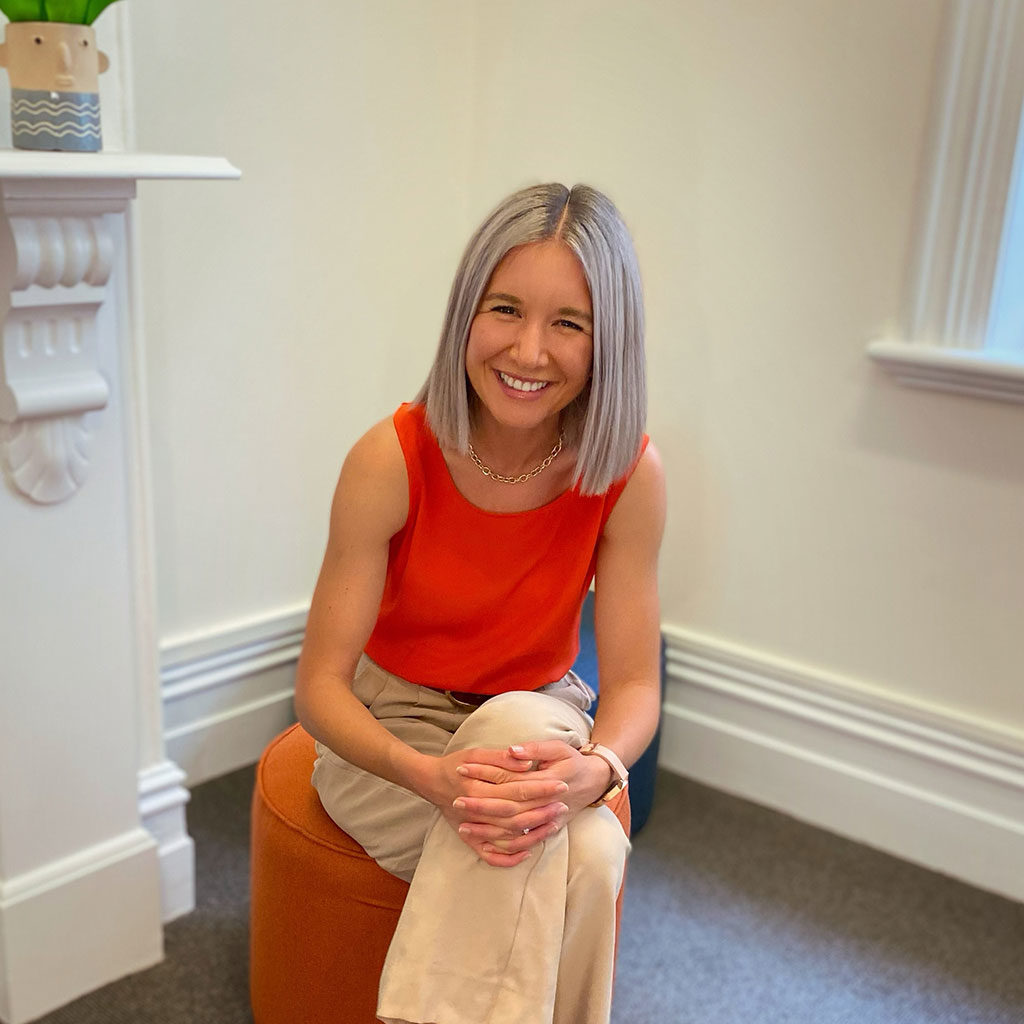 Creative Director & Clinical Psychologist
B Psych (Hons), M Psych (Clin)
Kate brings a wealth of experience from having worked across public, private, and NGO sectors. She offers a warm approach, using honesty, humour, and empathy in each of her sessions.
Kate enjoys working with adults, particularly in the areas of relationship challenges, adjusting to motherhood and parenting, resilience building, and women's wellbeing. As her client, you will develop a deeper understanding of yourself and what you bring to your relationships, learn new ways to manage difficult thoughts and emotions, and be supported to step out of your comfort zone to build confidence and healthy skill sets.  
Skye provides psycho-educational assessments for children and young people with learning and developmental challenges.
Skye aims for assessments to be engaging and fun, and for children to leave with a better understanding of their strengths and unique ways of learning. Skye also works directly with parents/carers to help them support their children's learning at home. She has a particular interest in reading difficulties and loves helping families develop an evidence-based plan that is just right for them.
When she is not at Better Self, Skye provides training and supervision for psychology Masters students.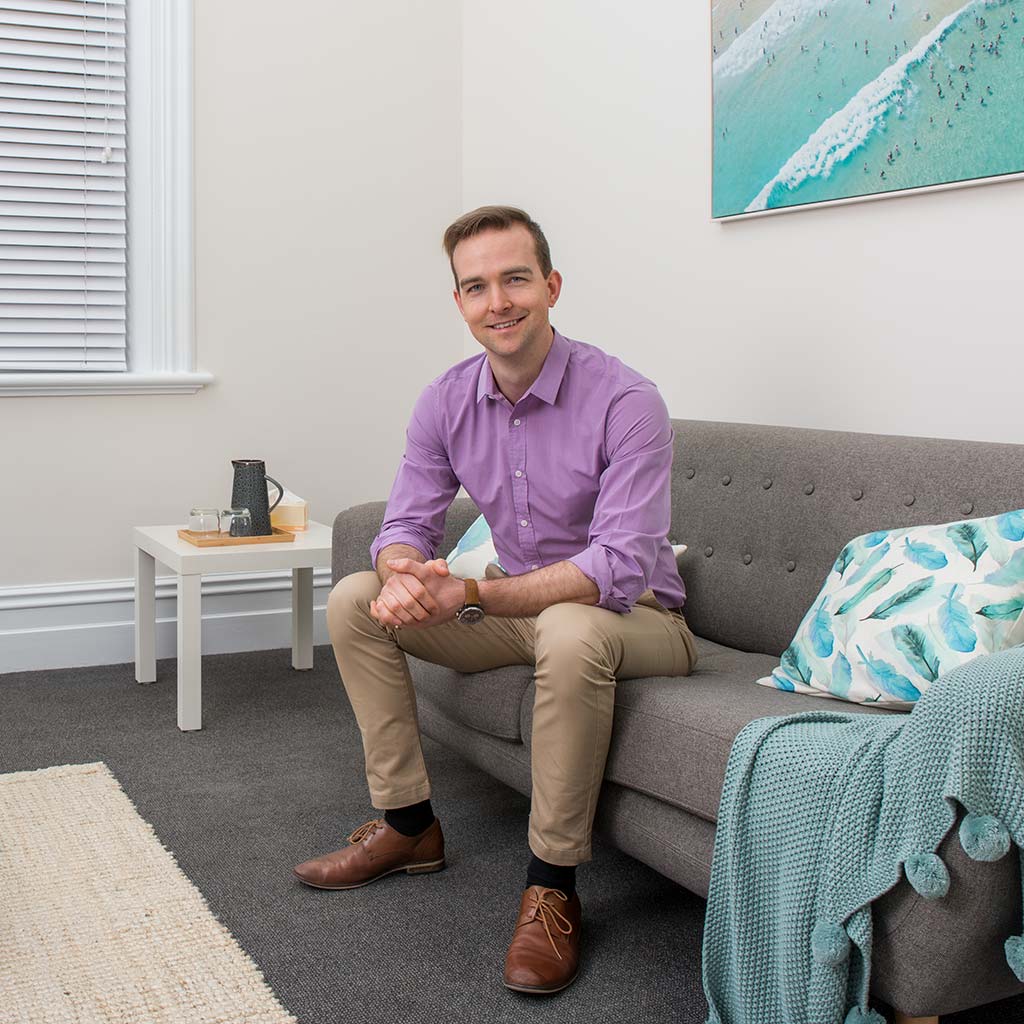 Practice Director & Clinical Psychologist
B Psych (Hons), M Psych (Clin)
Tristan splits his time between working with families and supporting the Better Self team.
Tristan is interested in helping teenagers and has taken on a mentoring role for individuals without a healthy male role model. He sees the quality of the relationship with his clients as crucial for achieving a great outcome. Tristan also advocates for the positive benefits that physical activity plays in our health and well-being. 
Tristan is not taking on new clients at present but has an active role in training and supervising the team to provide the best possible care for families.
Receive a warm welcome and help with your questions.
Ebonea and Ellen make up our reception team and are your first point of contact when visiting us. They will organise your information, book appointments, and help you feel comfortable the moment you enter the door.
Ellen is our Practice Manager and can assist with any enquires from referring practices. 
Take a Virtual Tour of Better Self Psychology.