Please Reach Out For Support.
Better Self Psychology is a small team that works together to provide comprehensive support for you.
Our consulting rooms are conveniently located in the quieter Eastern side of the CBD. There's plenty of free street parking and easy access to public transport. Just look for the sign to find us.
You might want to read a little about what to expect when coming to see a psychologist >
To book an appointment, please contact us directly or use our easy online booking system.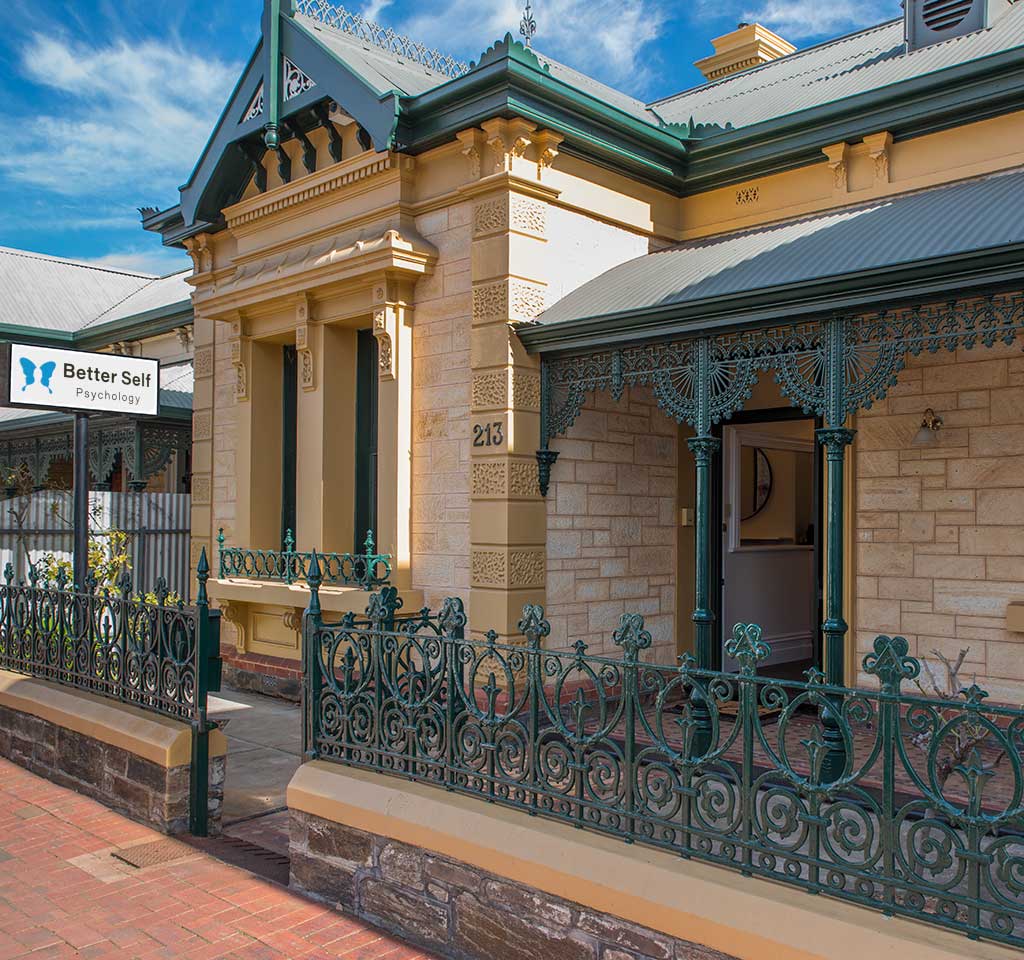 Our Address and Contact Details
213 Hutt St, Adelaide SA 5000.
Phone – 08 8432 0007
Fax – 08 8121 9290
Email – reception@betterself.com.au
Hours – Monday: 7.30am – 7.30pm
               Tuesday: 7.30am – 7.30pm
        Wednesday: 9.00am – 5.30pm
            Thursday: 9.00am – 5.30pm
                 Friday: 8.30am – 3.30pm
In an emergency – please call the Mental Health Triage Service on 13 14 65