Many of us will know that often our General Practitioner (GP) is our first point of call for help and advice. To help streamline this process for our lovely clients, the team at Better Self have recently welcomed our own in-house mental health GP to the team!
Dr Emily Lathlean can be your first point of call to help you pave the pathway to improving your mental health.
See below for a "Q&A" of some frequently asked questions about a Mental Health GP with Dr Emily!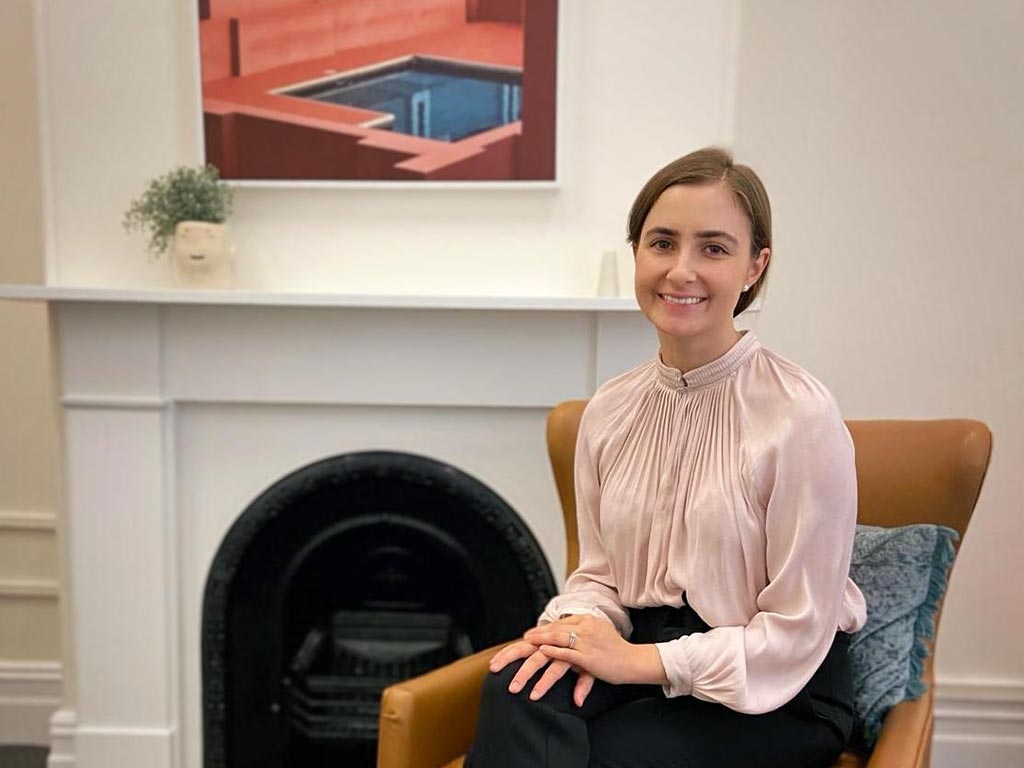 How do I make an appointment to see you?
You can call Better Self Psychology on 8432 0007 and ask to book an appointment with their GP ("Dr Emily").
What can I expect from our first appointment?
Our first appointment will generally be about 40 minutes long so that I can get to know your situation, your mental health needs and your goals.
We can arrange a Mental Health Treatment Plan (MHTP), along with a referral to a psychologist. If you have already done a MHTP, please bring this to your appointment with me. We can review your situation and treatment options, as well as arrange any referrals you need (e.g., a psychologist and/or psychiatrist).
We will discuss overall treatment options for you, including lifestyle strategies, mindfulness, psychological therapy, and, where appropriate, discuss medication options.
In addition, if you'd like to do a blood test to see if there may be nutritional or hormonal reasons for your anxiety, low mood or low energy, we can certainly organise this for you.
I will then arrange a follow-up appointment so we can review how you're going and adjust any treatments as needed.
How is a mental health GP different to a regular GP?
A "mental health GP" is a GP with a particular interest in mental health problems and helping people improve their mental health.
As GPs, we need to be able to assess and treat a huge range of physical and mental health issues and be ready to deal with "whatever comes through the door"!
In a normal GP clinic, appointments are usually only 10-15 minutes long, and so it can be difficult to have enough time to talk about mental health struggles. In my role at Better Self Psychology, I am able to have longer appointments (40 minutes for a new client, and 30 minutes for a follow-up appointment) so that we can take the time we need to talk purely about your mental health needs, without distractions.
How can you help me with my mental health?
I see myself as a good "starting point" for people on their journey to improving their mental health.
When you come to see me, I aim to give you the space you need to share your mental health experiences without judgement. I will listen to your story and then ask some questions in order to better understand your situation. I can then discuss with you my assessment and my recommendations for which effective treatment options I think would be most helpful for you. We can then decide together which treatment options you'd like to try.
I will arrange follow-up appointments with you as needed, so that we can "check in" and review how you're going while you're waiting for, and in-between, your appointments with your psychologist. After you've had 6 sessions with your psychologist, we can arrange a "review" of your MHTP so that you can continue to access Medicare funding for your psychology sessions.
Do you prescribe medication?
Yes, I can prescribe medication for people suffering from Depression or Anxiety. There are effective medications for Depression and Anxiety disorders, which we can talk about, that can be used in conjunction with other treatments, such as psychological therapy with a psychologist.
People are often worried about possible side effects from medications, and we can talk about this too. It's important to consider the possibility of side effects and the "pros and cons" of using medications. However, in most people, side effects are usually only mild and temporary.
Medications may not be appropriate for everybody. Sometimes, psychological therapy and other strategies are more helpful for some people. We can discuss whether I think medications would benefit your situation, and I can talk you through the options.
Please note, I do not prescribe restricted medications such as benzodiazepines (such as Temazepam, Lorazepam) or opioid pain-relief medications (such as Oxycodone, Endone or Tramadol). I also cannot prescribe ADHD medication as this is only able to be initiated by a psychiatrist.
Why are you interested in mental health specifically?
I am a very empathetic person and care about people and their mental health needs.
Mental health is an area that sometimes becomes overlooked in our society and in a busy General Practice clinic. I would like people to know that their mental health is important. Everyone deserves the chance to talk about their personal experiences and to develop strategies with help from mental health professionals to better care for their mental health.
I'm apprehensive about starting therapy – any advice?
It is completely understandable to be feeling apprehensive!
Most people do feel a bit apprehensive before seeking help for their mental health. We understand that what you're experiencing is very personal and sometimes difficult to talk about.
I think even considering getting some help for your mental health is a significant first step. It shows you have good insight into how you've been feeling and that you're willing to do something about your situation by seeking help. Everybody struggles with their mental health at some time or other – you are not alone – and help is out there.
I would like to help you feel comfortable sharing your experiences and to help you access the treatments you need. There are effective treatments out there and mental health professionals who are trained and willing to help you on your journey.